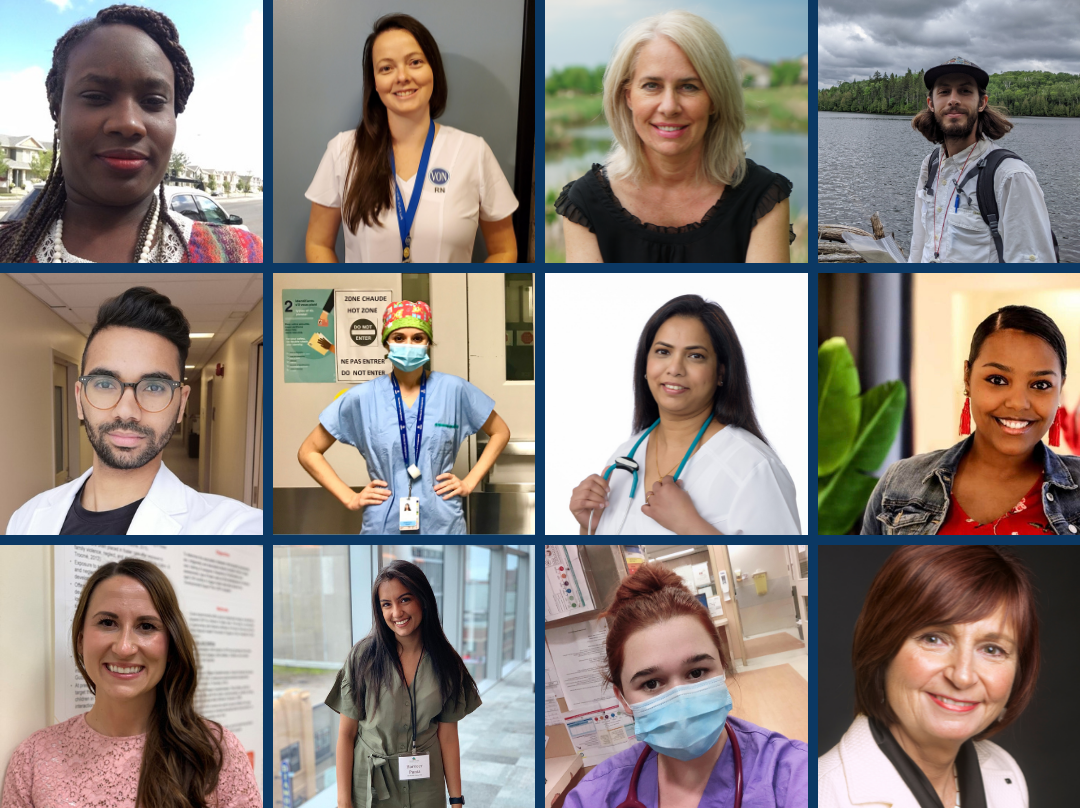 The 2021 Thank A Nurse Call for Nominations is now closed.
Thanking & Celebrating Nurses Across Canada!
Let's shine a much-deserved spotlight on our nursing heroes. Thank A Nurse is an initiative that aims to recognize nurses from all domains of practice from each and every province and territory across Canada. We invite you to nominate a Canadian nurse who you would like CNF to nationally recognize and celebrate.
Each nominated nurse will have the opportunity to be:
Gifted a complimentary ticket to this year's immersive CNF 2021  MaskerAide virtual event on October 28, 2021
Recognized nationally during the CNF 2021 Nightingale MaskerAide
Spotlighted in a #ThankANurse social post on CNF's channels this year
The first 65 nurses to accept their nomination will be gifted a custom-made gold face mask by Canadian fashion brand Diana Coatsworth Design and an accompanying frontline tote bag.
NOMINATE A NURSE

Nominations for CNF's 2021 Thank A Nurse initiative are now closed. Thank you to all who nominated. Please visit www.cnfmaskeraide.ca to learn how CNF will be spotlighting nurses across Canada this year.