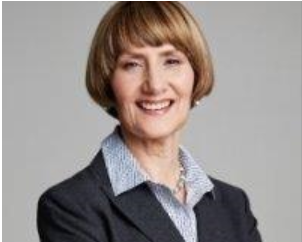 Dr. Coke is President & CEO of Kerry's Place Autism Services, the largest provider of residential and community services for adults and children with autism in Canada.  Her previous roles include EVP & Chief Professions/Nursing Executive at Sunnybrook Health Sciences Centre; VP Strategic Planning/Operations for VON National Canada; Senior VP for Winnipeg Health Sciences; Director of Surgical/ICU Services Mayo Clinic (Rochester, Minn).  She served as an independent consultant, for projects such as restructuring Bermuda Health Services Hospital (PWC), and similar projects for Ontario Shore Centre for Mental Health, Health Canada, Chatham Kent Health Alliance; Canadian Nurses Association; ED for International Centre for Internationally Educated Nurses: ED for Community Addictions/Mental Health (Haldimand/Norfork).
Besides being a Director on the Board of Directors for the Canadian Nurses Foundation, Dr. Coke is Vice Chair of Habitat for Humanity (Greater Toronto Area); Vice chair of Ontario Association of Developmental Disabilities; and Director on Canadian Autism Spectrum Disorder Alliance. From 2010-2012, Dr. Coke was President of the Academy of Canadian Executive Nurses (ACEN) as well served on the Board of ACEN in various positions for over ten years.  She also served as Vice President of the Canadian Nurses Association, as well as a Director on Board of VON Canada.
She has served on numerous federal, provincial and local task forces and committees, focused on improving ways to bridge the acute and community sectors, developing new mechanisms to keep patients and clients out of acute care hospitals, determining how to use human resources more effectively, assisting clients to better cope on their own and finally, creating ways for the health care system to work in a more coordinated fashion. She has given numerous presentations and guest lectures on leadership, health care reform, program management and various clinical topics.
Dr. Coke's research "The Effectiveness and Efficiency of providing Home Care Visits in Nursing Clinics versus the Traditional Home Setting" focused on home care delivery methods, providing the empirical evidence to support the change in home care regulations to permit nursing clinics in the community. She served as co-chair with CNA for the National Nursing Quality Report Initiative (University of Toronto National Health Services Research Unit).
Dr. Coke earned an MA from the University of Washington, MBA from McGill University and her PhD from McMaster University. She has held various appointments at the Lawrence S. Bloomberg Faculty of Nursing: University of Toronto; University of Manitoba; Ottawa University; Rush University (Chicago, Illinois). She is a Certified Health Executive and graduate of the Institute of Corporate Directors.